We believe in food according to seasons, local food and not imported, no medicines, no "wonder pills", only natural food.
About Me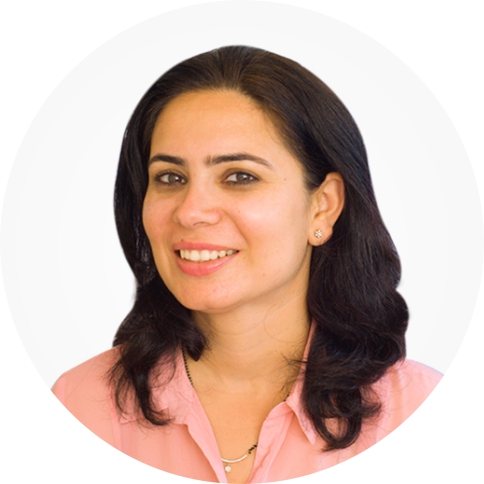 Deepta Nagpal
- M.Sc. (Food & Nutrition)
Health, Nutrition & Wellness Enthusiast
A Clinical Nutritionist who has contributed profoundly in the fields of
Women's Health including Thyroid Disorder, PCOS/PCOD, Menopause, Puberty, Lactation, etc.
Weaning/Toddler Nutrition
Lifestyle disorders like hypertension, diabetes, work related stress disorders, kidney and fatty liver issues
For many of us, our day to day commitments and priorities have taken away from keeping up a good fitness regime. We fondly remember our past selves when we had adequate time and energy to keep our health a priority. At Beyond Kilos and Inches we specialize in slowly incorporating healthy changes in your lifestyle without disrupting your schedule. We want you to enjoy this process and fall in love with it. This is the only way to make healthy sustainable changes which keeps us in prime health to enjoy life at it's fullest. Get in touch with us and we we work out a great plan for you.
---
More about me
Steps to Healthy Lifestyle
Holistic Approach
---
I study your current lifestyle, diet patterns, daily schedule. Your cultural ethos, upbringing and ethnic food list are also made an integral part of the plan.
Customized Meal Plans
---
I never follow same printed meal plan approach and provide only unique weekly meal plans according to each and and every individual's need and requirements.
Exercises That Work
---
Physical excercise is an integral part of any fitness regime. I will provide information about suitable excercise to complement your meal plan.
Monitor Improvements
---
We quantitatively monitor your progress, identify what's working & what's not and adjust the plans accordingly. We continuously monitor and improve the program.
Get Fit & Healthy
---
Get fit and stay healthy with natural lifestyle, by following our diet plans and customized excercise plan. Love the new you and enjoy the freedom of a healthy body and spirit.
Food & Ayurveda
Food is considered just as powerful as medicine. In fact, there is a sloka (writings of the ancient texts of ayurveda) that says "food is medicine when consumed properly." If we eat foods uniquely suited to our physiology, and follow a sattvic (life supporting) routine that enhances digestion, our bodies will reap the benefits and we will find that our days will be happier, healthier and filled with real vitality — at any age.
Growing up in India Ayurveda has played a key role on how we look at food and health. We plan diets according to local food availability and body requirements according to the seasons. Our body is an integral part of the larger ecosystem. Combining locally available food based on season is one of the best ways to approach nutrition. This not only helps keep our bodies in coherence with our environment but also helps grow us as a whole.
Success Stories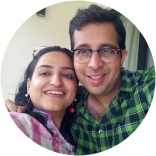 Deepta ensures that people who approach her don't just get diet and wellness plans but also learn why those plans are customized for them. One of the most well-read, celebrated and ethical Nutritionist in times when every 2nd dietitian is charting plans for clients. Thank you Deepta for being approachable! Love how your own simplicity reflects in the solutions you provide!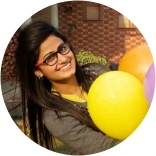 The name and the work are both really different and way too effective . I get to learn so many health tips in an interesting form . Great going ! :)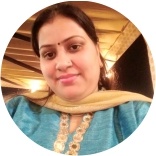 Its an awesome site. I love it. I learn a lot about fruits veggies and my health and my kids. U all also love it. Join it. It will increase our knowledge and interest in kitchen.
I was trying to reduced post pregnancy weight and came to know abt BKI at right time. I was suggested diet based on my interest. No crash diets, no starving. In fact i was eating more but on regular interavls and food rich in nutritional value, seasonal and local.Thank you Deepta for helping me when i needed it the most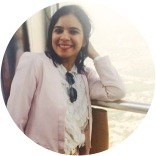 This site is interesting because - (1) it focuses on healthy food items under indian cuisine rather than changing indian way of eating (2) it gives ideas which are practically possible to follow :) way to go bki :)
Throughout my lifetime, I have tried many different ways to lose weight and have always failed. In April, 2016 when I, contacted Deepta through a reference for nutrition and weight loss counselling. It was one of the decisions that I am proud of. With Deepta's program I learned how to understand the food I eat and how my body works with this food. She did not restrict my eating habits but introduce healthier things into my diet. She taught me which foods encourage a healthier lifestyle and healthier living. She also encouraged me to introduce some exercise into my regime so that my body would work more efficiently towards my goal. Through Deepta's program I stopped thinking about weight loss and began thinking that I was learning to change my life. Deepta is the utmost professional yet she has a touching compassion and dedication to her clients. I am thrilled to be able to say that I worked with her. Now I actually think Beyond Inches & Kilos!!!